Tahiti & the Tuamotu Islands
on Wind Spirit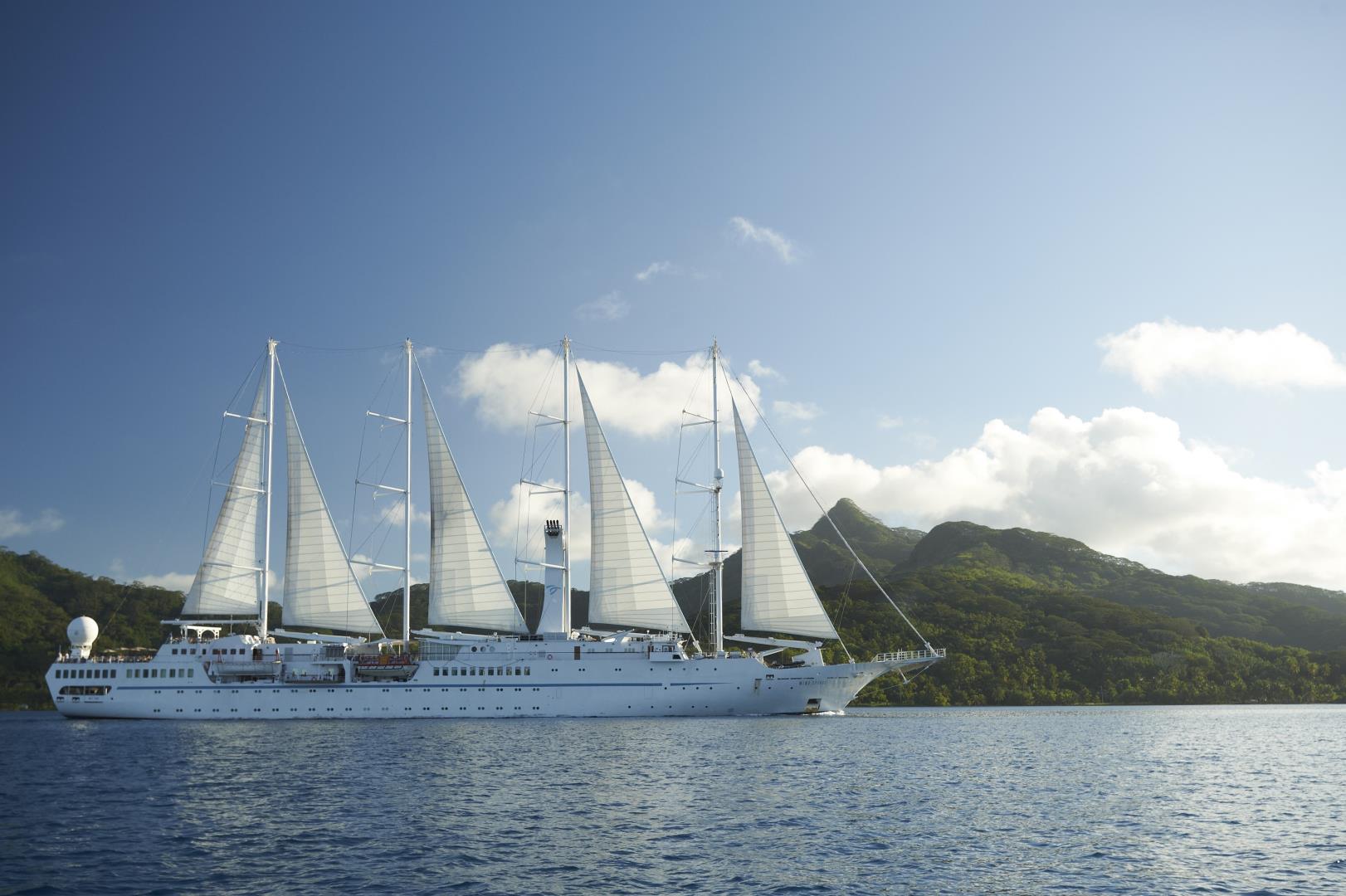 Photo Credit: Roger Paperno
The trade winds of French Polynesia have enticed sailors for centuries – and now those same beautiful breezes welcome us as we sail through the windward and leeward Society Islands to the serene natural beauty of the Tuamotu Islands, where pristine atolls and crystal lagoons welcome you to a hidden paradise. Visit Fakarava where rare species are found nowhere else on earth.

THE WORLD'S BEST SMALL SHIP CRUISE LINE

NO ONE ELSE GOES SO FAR TO GET TRAVELERS SO CLOSE …
You're closer to secluded coves, tiny villages, misty fjords. To ancient ruins, medieval alleyways, quaint marinas. To unspoiled beaches, unfamiliar cultures, undiscovered atolls. To enlivening your curiosity and awakening your sense of wonder. You're closer than ever to the kind of authentic and unforgettable experiences that you travel to find in the first place. You're about to board Windstar. And you're closer to all the places that larger ships can't reach.

SEE A WORLD FEW WILL EVER SEE …
Welcome to a world of understated elegance and uncommon beauty. A world that leaves crowds and commonplace behind to find unique ports of call, and local, exotic cultures that are at once fascinating and wondrous. A world that's equal parts intimate, indulgent and inspiring. Where the allure and beauty and magic of the places you sail to is equaled only by the ship that takes you there.